Eggares Olive Press
The olive tree is a symbol of the Mediterranean, and not unjustified. It's connected with the mediterranean alimentation but anyone can say that it's related with the survival of natives. So, these agricultural-humble buildings, that in the language of the people are called liotrivia, were an inextricable piece of their lives. In Naxos there are 90 counted olive press buildings. Not many are saved from time, or their use has been altered (they have become residences). Most of which are located in the central and mountainous Naxos, as the olive oil production there is bigger. In the lowland the olive press is called "tri(g)os" as in the mountainous "fabrika". Our Olive Press is situated in Eggares Village on the main road, easy accessible.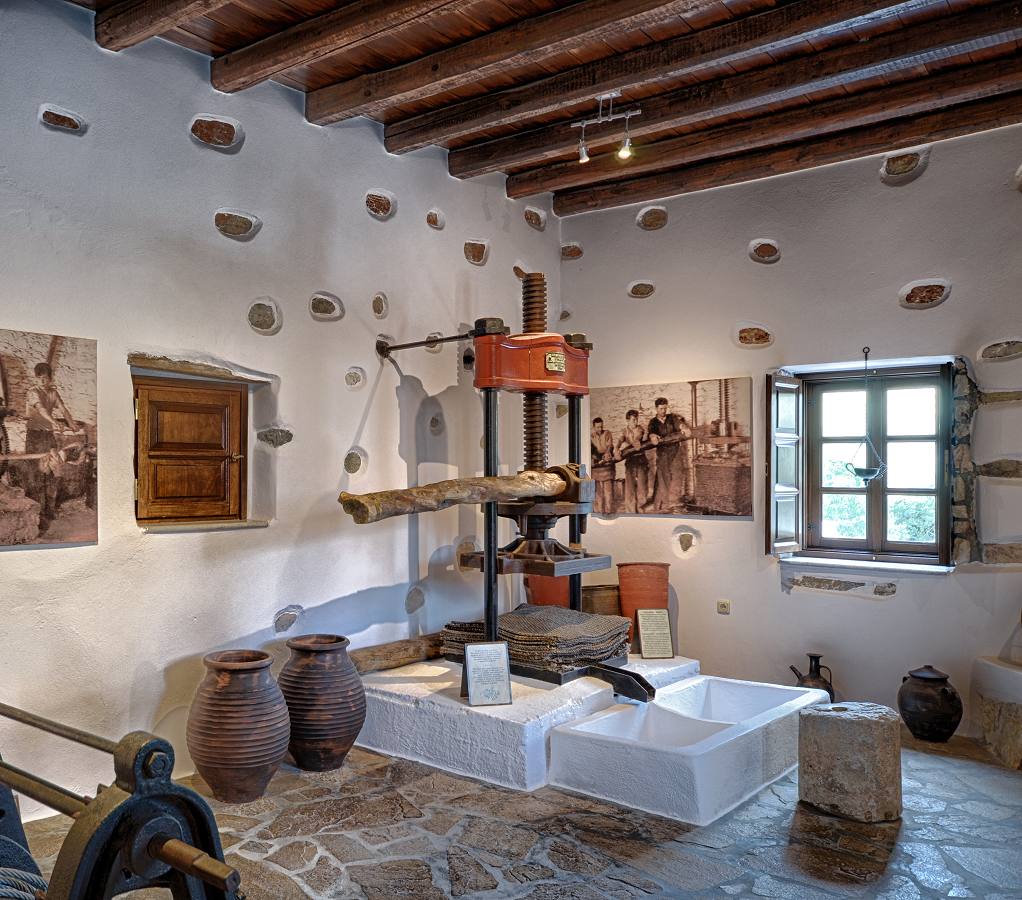 dated back to 1884
Located in Engares Village
The owner is Nikoleta Antoniou Lianou and the grounds have been fully restored with the help of the civil engineer Gianni Sp. Protonotario. Today is operating as a museum. The building is made of stone, 100,00m2 that consists of 2 rooms, the traditional with all the stages of olive oil production as well as an exhibition with olive products. It's dated back to 1884, from its press indication, but according to the hearsay of the locals, it's dated before that, probably at the start of the century.
Testimonials
What visitors say about us
"
"Small hidden olive museum with character and small informative tour. Different olive oil, cake and other tastings (free)! Must do while in Naxos!"
San Francisco, California
"Cute museum, super helpful staff that show their passion throughout. Loads of tasters at the end and we stayed longer to have some delicious coffee accompanied by diary free olive oil cake! Great stop if you're driving through the small towns in Naxos."
"You can learn about how olives were produced a long time ago. There are many products made from olives. The olive tasting is scrumptious. You have to try it! I love the olive jam! They have infused olive oil, jams, lotions, cookies, and more! We enjoyed visiting and taking home some goodies!"
"4th visit to Eggares Olive Press Museum. Staff are amazingly friendly and informative and their oils are the best."
"We were amazed by the introduction to olive pressing process and the lovely view from the tiny sitting outside. The place is full of history. We took some olive oil with oregano and olive paste back home. The sweet olive are awesome, not to be missed out!"
Abu Dhabi, United Arab Emirates